Welcome on my website!
This site shows you my collection of model cars. You will find cars that participated in races all over the world so almost no streetcars.
You will find a variety of cars from Porsche, Corvette, Lamborghini, BMW, Opel, Aston Martin, Lister Storm, McLaren and Mercedes , most of them GT's, but also DTM and a hint of Formula 1.

You will see that the biggest part of my collection contains Porsche, I'm huge fan of this brand and in special the GT3, therefore you will find a lot of pictures, information,
results and of course a lot of models.
You also will find a lot of other GT cars like the Murcielago R-GT, C5, 6 and 7R and also the infection named Le Mans.
Also I'm following some drivers in particularly like Bernd Schneider, Susie Wolff and Jörg Bergmeister.
And unfortunately we can't follow him anymore, but he is never to forget, the legend Ayrton Senna da Silva.


I wish you a lot of fun with surfing though my collection!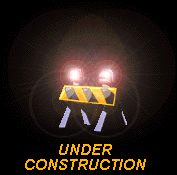 The models are housed in terms of race, team, year, type or brand.

The models are mainly from Looksmart, MR, Spark, Minichamps, AutoArt, Racing43, Schuco, and Premium Classixxs in 1:43 and 1:18.

The department were you'll find conversion projects, divided in 3 groups: ideas, in progress and some of the ready project.

Maybe it will give you some ideas for your own projects!

My favorite websites from other collectors, sites I visit, forums and shops where the models are coming from you'll find it all here.

My wish list, selling list and contact page for a question, problem or if your interested in buying or selling a model to me.