Home | Manthey Racing | Haribo Racing | Flying Lizard Motorsports | Capuava Racing | Good Smile Racing | Kremer Racing | Alfa Romeo DTM "Martini" | Red Bull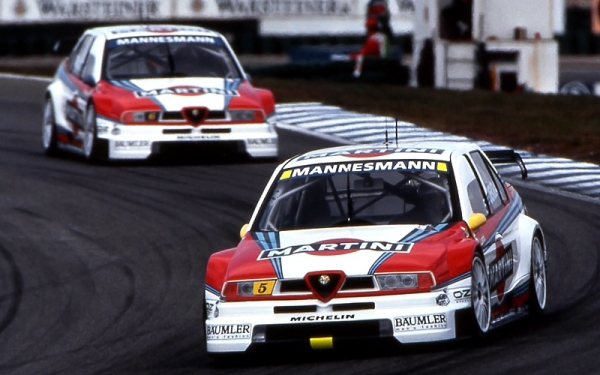 The Alfa Romeo 155 V6 TI was a FIA Class 1 touring car that Alfa Corse raced from 1993 to 1996 in the Deutsche

Tourenwagen Meisterschaft and the subsequent International Touring Car Championship.
A high-revving 2.5 L 60° V6 engine was coupled to a four wheel drive system, producing 400 PS (290 kW; 390 hp)
at 11500 rpm. Alfa Corse entered two 155 V6 TIs for works drivers Alessandro Nannini and Nicola Larini; the 1993 season
was dominated by Larini winning 11 of 22 races. In 1994 the rivals from Mercedes seemed to have the advantage but Alfa

did manage to win a further 11 races. A more consistent performance from the Germans gave them the title.

Since the 1995 season the team got new sponsorship livery from Martini Racing and toke this sponsorship futher in 1996
where the DTM championship was stopped and only the ITC was left, this was only for one year as this championship
bleed till dead because of the high costs due to the rules and transportation to the foreign country's that the FIA wanted
to attend.

The 1996 version had a 2.5 L 90° V6 engine based loosely on the PRV engine delivering 490 PS (360 kW; 480 hp) at 11,900 rpm,
had a top speed of around 300 kilometres per hour (190 mph) and weighed 1,060 kilograms (2,340 lb).

It's only from this year i have the complete set of models and the extra's.
Left:

A.Nannini

Endurance LTD.


(EN503)


Figure 1:18
1995
______________




Right:




N. Larini

Endurance LTD.
(EN503)
Figure 1:18
1995

HPI-Racing
(990)


Alfa Romeo
155 V6 TI



Testcar ITC 1996




HPI-Racing




(8091)


Alfa Romeo
155 V6 TI
N.Lanini


ITC 1996



Best Result:
2 Victories:
Mugello race 1
Interlagos race 2

Overall:
11th
95 points




HPI Racing


(Conversion, used the
8091)


Alfa Romeo
155 V6 TI
A.Nannini


ITC 1996



Best Result:
7 Victories:
Estoril both
Nurburgring2 both
Magny Cours both
Interlagos race 1

Overall:
3th
180 points

LBS/Eligor




(5436)




Iveco Eurotech


Martini Racing team truck







Truck of the year|
1993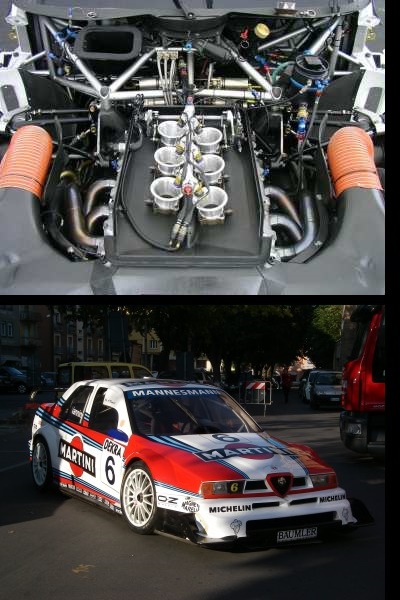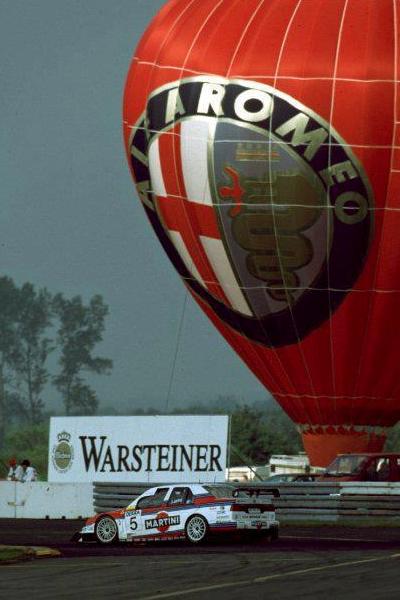 This site was last updated: 10/12/16
Return to the model car collection