Home | Manthey Racing | Haribo Racing | Flying Lizard Motorsports | Capuava Racing | Good Smile Racing | Kremer Racing | Alfa Romeo DTM "Martini" | Red Bull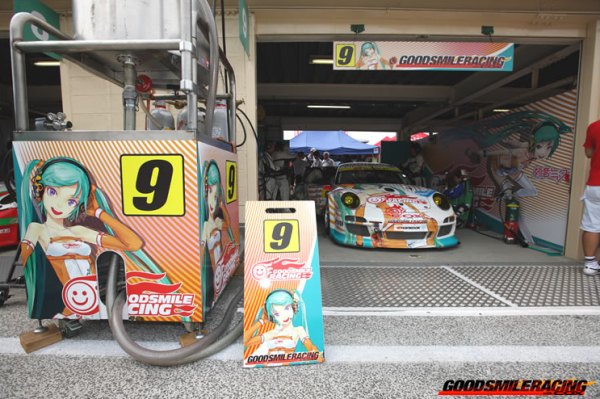 In 2008, Good Smile Company became the primary sponsor of Studie GLAD Racing,
a team which took part in the GT300 race division of the SuperGT racing series in a car featuring illustrations of Hatsune Miku.
In 2010, a new subsidiary company called Good Smile Racing (GSR) was established which became the new racing team owner.
Good Smile Racing also produces model cars and related goods to support the racing team trough this funding.


In 2011 they bought a BMW Z4 GT3 and said goodbye to the Porsche, the team took with this car
the title for 2011 in the GT300. They drove until the end of 2014 with BMW.

Currently (from 2015) there are driving a Mercedes Benz AMG GT3
Spark




(Commissioned by GSR)


Porsche 911
GT3 RSR
Bamba/Sasaki

SuperGT 2010
(GT300)

Drove the first three
races with this model

Best result:
Round 2
Okayama
10th

Spark
(Commissioned by GSR)


Porsche 911
GT3 R
Bamba/Sasaki

SuperGT 2010
(GT300)

Drove only one race
with this livery

Best result:
Round 5
Sugo
12th


Spark


(Commissioned by GSR)




GSR witch COX
"Miku GT
Project 2010"

Porsche 911
GT3 RSR
GSR Showcar


Porsche 911
GT3 R
Bamba/Sasaki/
Kimoshita
(Kimoshita only drove
at the Pokka GT Summer Special.
(10th place)

Drove the last
two races with
this livery

Best result:
Round 8
Motegi
9th

Overall:
16th
16 points


Ebbro
(Commissioned by GSR)


BMW Z4 GT3
Bamba/Sasaki

SuperGT 2012
(GT300)

Best result:
Round 5
Suzuki
7th

Overall:
22th
with 6 points



FREEing
(Createdfor the
Good Smile
Company)




Racing Miku Sepang 2013




1/8 Scale|
Painted Figure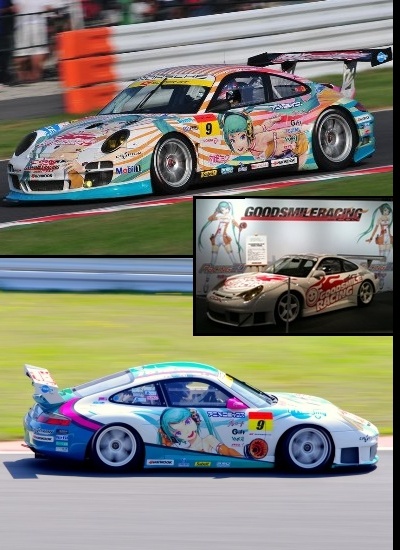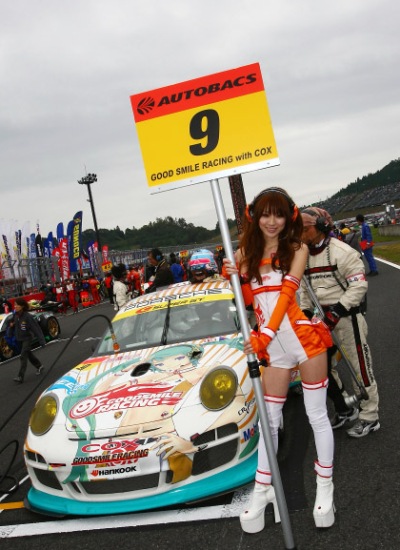 This site was last updated: 20/11/16
Return to the model car collection