Home | Manthey Racing | Haribo Racing | Flying Lizard Motorsports | Capuava Racing | Good Smile Racing | Kremer Racing | Alfa Romeo DTM "Martini" | Red Bull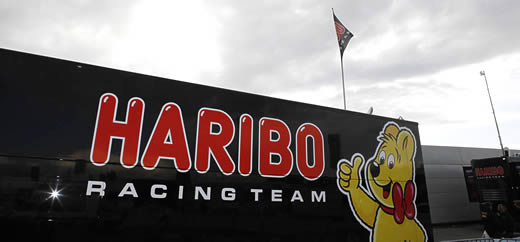 As I have a weakness for teams with a special livery on the racing cars I couldn't forget the Haribo Racing Team.
Started in a Porsche this team was born in 2010 and competes in multible races like the 24h of the Nürburgring and Spa, but also in the VLN.
This team has also very stong connections with the Manthey Racing Team.

The purpose of the team is making communicating activities for the tourism and sportsmanship, and also gaining technical knowledge in racing.
And also for making the brand Haribo recognized.

In 2015 they switched to Mercedes Benz with a AMG GT3 to stay competitive in the VLN and the 24h.
Spark


(SAM074)
[LE: 351 of 500 pcs.]


Porsche 911
GT3 R
Menzel/Westbrook/
Arnold/Margaritis

24h Nürburgring 2010

Best result:
DNF
(Various car problems)

Spark


(SG028)
[LE: 238 of 750 pcs.]


Porsche 911
GT3 R
Westbrook/Menzel/
Stursberg/Riegel

24h Nürburgring 2011

Best result:
13th

In SP9 class:
9th

Spark


(SB025)
[LE: 480 of 750 pcs.]


Porsche 911
GT3 R
Westbrook/Menzel/
Stursberg/Riegel

24h Spa 2011

Best result:
DNF
But classified as
21st overall
(10th in Pro-Am)

Spark


(SG063)
[LE: 295 of 500 pcs.]


Porsche 911
GT3 R
Menzel/Collard/
Stursberg/Riegel

24h Nürburgring 2012

Best result:
DNF
(Engine)

Spark


(SAM074)
[LE: 351 of 500 pcs.]


Chevrolet Corvette
C5R
Westbrook/Milner
Magnussen/Keilwitz

24h Nürburgring 2012

Best result:
DNF
(Electronics)

Spark


(SB031)
[LE: 71 of 500 pcs.]


Porsche 911
GT3 R
Alzen/Stursberg/
Riegel/Menzel

24h Spa 2012

Best result:
7th


In Pro-Am class:
2th

Spark


(SF047)
[LE: 608 of 946 pcs.]


Porsche 997
GT3 R
R. Dumas

Pikes Peak 2012

Best Result:
2th overall

1st
Open Category

Spark




(PP001)


Porsche 997
GT3 R
R. Dumas

Pikes Peak 2012

Re-issue with figure behind the wheel


Spark
(SG084)
[LE: 401 of 750]


Porsche 997
GT3 R
Westbrook/Collard
Stursberg/Riegel

24h Nurburgring
2013


Best result:
12th

In SP9G class:
11th

Spark
(SG146)
[LE: of 750]


Porsche 997
GT3 R
Siedler/Stursberg/
Bergmeister/Riegel

24h Nurburgring
2014


Best result:
DNF
(Gearbox)

Spark or Minichamps
()
[LE:]


Mercedes Benz
SLS AMG GT3
Alzen/Siedler
Götz/Holzer

24h Nurburgring
2015


Best result:
DNF
(Crash)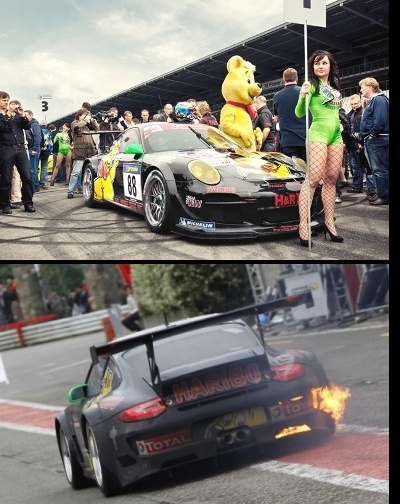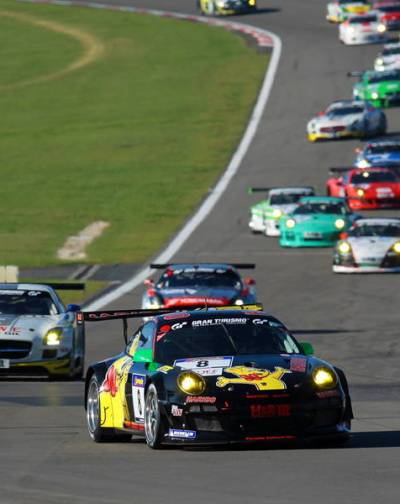 This site was last updated: 25/09/16
Return to the model car collection